Films are a hit and miss. Sometimes you get a really great one, and others, no matter how greatly publicized, just wouldn't cut it for the crowd. It's just the halfway point of 2016, and it seems that there have been a lot of good movies so far—and there are more that people have been waiting for.
Here are some of the most entertaining films so far:
Batman vs. Superman: Dawn of Justice
This film kicks off the first of DC's attempt at going head-to-head on Marvel's money makers. Fortunately, director Zack Snyder gave the world a different kind of Batman and Superman in the film. There are a few moments that seemed to drag on and on—and okay, Henry Cavill is hot—but not really the Superman type. However, what made this movie entertaining is that you know this is the beginning of something, and that it will pave the way for more DC films to come.
Besides, Suicide Squad is going on the big screen in a few weeks, and Ben Affleck will return as Batman.
The Neon Demon
Okay, you have to listen to this: it rotted on the tomatometer, but this is not Rotten Tomatoes. When Elle Fanning's Jesse moves to Los Angeles only to have her youth and vitality devoured by beauty-obsessed women who wanted to take what she has, it may seem like any other cliché in the horror/slasher film genre. But let's face it, it's a pretty good depiction of the lengths that people will go through to keep their beauty. Seriously, if it's not a metaphor for botox, noselifts, breast implants, and more—we must be living in a world of denial.
Deadpool
Ryan Reynolds's new adaptation of the Merc with a Mouth is funny, unlike the version he did on that X-Men film. However, this refreshing take on the otherwise tragic tale made people laugh and probably duped a lot of girlfriends over Valentine's Day too.
Neighbors 2: Sorority Rising
Comedy sequels can be tiresome. Take Hangover for instance, the first film was awesome, but it just went downhill from there. The feminist take on Neighbors' otherwise frat-centered film, however, actually bode them well. It speaks a lot for what college is like these days—and the crass humor of the original is still there, keeping the spirit of the original alive.
Zootopia
It's a cute film, yes, but more than the fluffy rabbit and questionable fox, it is actually a commentary on social issues in the form of a Disney film. It explores effectively race and gender and the equality that many people have still been fighting for these days. The story in itself is strong to begin with, but with relevant issues being pointed out in an animated film, let's just say Disney is doing it right.
The Nice Guys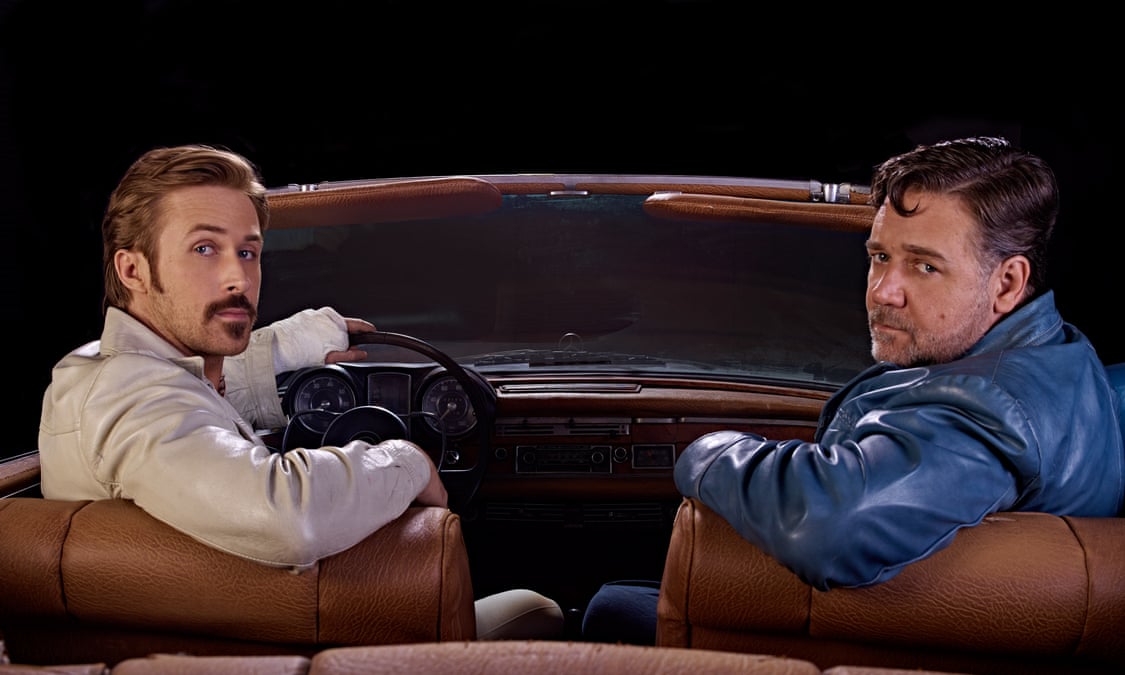 This buddy-cop movie is all about friendship, but not in a mushy kind of way. Ryan Gosling and Russell Crowe are sarcastic and funny in the film, but the plot in itself is fun. The pair play detectives who stumble into a conspiracy as they investigated an alleged suicide of a once-prominent port star, with a script and chemistry that will have you hooked to the end of the movie.
Finding Dory
Sure, it took 13 long years for Pixar to give Finding Nemo a sequel, but it was very much worth the wait.
When Dory realizes she can recall some of her childhood memories, she seeks out her family in California, accompanied by her friends as she ventures her way to the Monterey Marine Life Institute where she finds more help, more friends, and many life lessons that teach her the importance of family.
The Free State of Jones
War movies can always pull at our heartstrings, and this one, set in the Civil War, depicts the story of a farmer who found himself leading a group of anti-slavery deserters while rebelling against the Confederacy. After surviving a battle, the farmer, Newton Knight (Matthew McConaughey) leads men across Jones County to start their rebellion, and he ends up marrying a former slave girl, creating the first mixed race community in the region. His battles eventually lead him post-war to the era of the KKK as well as the promotion of Reconstruction-era change in the area.