Action is a genre we often see in film. Explosions, car chases, and sword fights are a common fixture for this type of movies. But it is not just limited to the big screen, television has seen its fair share of action-packed TV shows. When done right, it can gain a huge following and attract audiences worldwide.
ExploreTalent has put up a list of action packed television series that you can binge-watch. Some of these are ongoing while others have wrapped up after several seasons. You will find a variety of themes here, from bloody organized crime groups to zombies and even dragons.
Here are the most exciting action series that will be worth your time:
1. The Walking Dead (2010–present)
AMC's The Walking Dead is undeniably the channel's most hit television series. The show is currently in its sixth year and will premiere the much-awaited seventh season after the finale's mega cliffhanger this coming October.
As the title implies, the series centers around a post apocalyptic world infested with zombies. It is very violent and brutal, but that does not seem to stop fans from following the series.
English actor Andrew Lincoln ditches his accent to play American police officer Rick Grimes. He plays the character so convincingly good, audiences cannot help but be sucked in with the performance. But Lincoln isn't the only reason The Walking Dead is such a big success, as the other characters (including critics/fan favorite Daryl Dixon portrayed by Norman Reedus) and world building had contributed to bloody yet compelling television series.
2. Breaking Bad (2008–2013)
Breaking Bad has been well received by critics and fans alike. Celebrities such as Seth Meyers and even billionaire Warren Buffet have admitted to being fans of the crime drama.
It tells the story of high-school chemistry teacher Walter White (Bryan Cranston) who is diagnosed with lung cancer. He teams up with his former student Jesse Pinkman (Aaron Paul), and together they produce and distribute crystallized methamphetamine to secure his family's finances. As a result, the unlikely pair encounter several dangerous in the criminal world. The series may have ended, but audiences can still binge-watch it on Netflix.
3. Daredevil (2015–Present)
This show is so good that it makes you forget how horrible Ben Affleck was in the Daredevil movie adaptation released 12 years ago. Charlie Cox fills in Affleck's shoes in this gritter and darker version of the masked vigilante that protects Hell's Kitchen. Although the Netflix original series is an official tie-in with Marvel Studios, Matt Murdock's world is more violent and dangerous compared to the typical Marvel films we get in the big screen.
What really makes Daredevil worth watching is its stylish action scenes that will leave you on the edge of your seat. Audiences can expect a ton of one-shot camera action combined with an equally compelling story line.
4. 24 (2001–2014)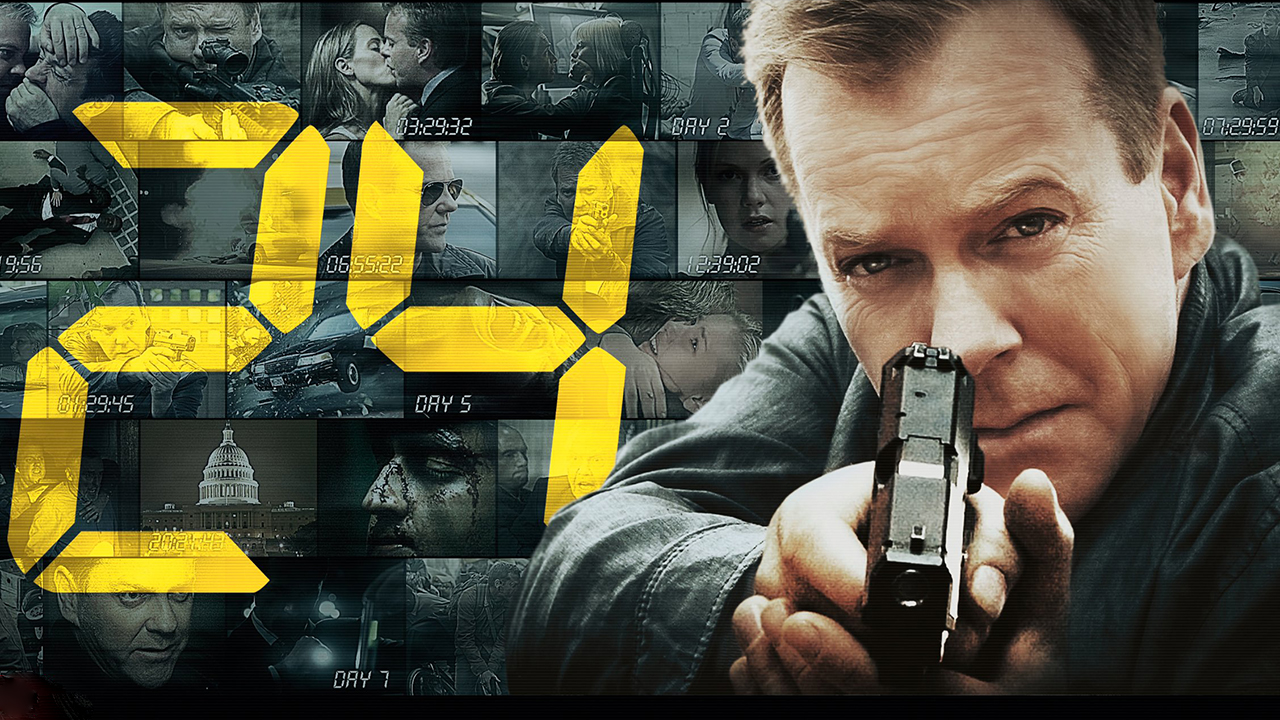 There are only a handful of shows that actually make it to nine seasons, and 24 is one of them. The series is regularly praised for being one of the best ones aired. Each season comprises of 24 episodes, and cover 24 hours of Counter Terrorism Agent Jack Bauer (Kiefer Sutherland). The story is narrated in real time and has successfully spanned 192 critically acclaimed episodes. Its legacy included a 12-episode series titled 24: Live Another Day and an upcoming spin-off 24: Legacy, which will reportedly feature a brand new cast.
5. The Sopranos (1999–2007)
If you happen to be interested with epic gangster films like The Godfather, then you will definitely enjoy The Sopranos. The series was a groundbreaking success and attracted numerous audiences despite being aired on premium cable network company HBO. This means that despite its limited viewership, it still managed to draw in huge ratings. It is often credited for making a brand-new era for the mafia genre with its mature yet artistic story lines and portrayal of Italian culture. The story focuses on the life of Italian American mob boss Tony Soprano (James Gandolfini) and how he juggles his personal life as well as his obligations in the world of organized crime.
6. Game of Thrones (2011–present)
It may be hard to meet someone who has not seen HBO's highly successful medieval/fantasy series. Game of Thrones has developed a loyal following throughout the world, with open discussions and even conventions dedicated to it. What's not to love anyway? It tackles about different aspects such as politics, families, power, and even mythical figures such as dragons and an army of the dead. So it is safe to say that everyone who basically enjoys heart-pounding action and jaw-dropping imagery will enjoy this epic series.