Weddings—you either love it or hate it. But whichever side you are on, June is nearly here. Roughly translated—wedding season is here, so cue the tears.
So if you're happily in a new relationship, in a serious relationship, a bride-to-be, attending a wedding soon, or single but likes weddings anyway, here are some movies to get you ready. Who knows, you might get ideas for wedding speeches or outfits or literally quite anything wedding-related from this list.
My Best Friend's Wedding
Perfect for: if you're realizing too late that your best friend is your perfect match—and wants to destroy the impending wedding. (Tip: just don't.)
Starring: Julia Roberts, Dermot Mulroney, Cameron Diaz
Plot: A woman's long-time friend calls her to tell her that he's engaged. It was only then that she realized she was actually in love with him, so she sets out a plan to steal him for herself—with only days before the wedding.
Bride Wars
Perfect for: when you're in a fight with your best friend over wedding plans
Starring: Kate Hudson, Anne Hathaway
Plot: Two best friends become rivals when they ended up scheduling their weddings on the same date—and things got ugly fast.
The Hangover
Perfect for: when you're afraid what shenanigans your future groom might get into during his bachelor party. (Spoiler: it can't get this bad)
Starring: Zach Galifianakis, Bradley Cooper, Justin Bartha, Ken Jeong
Plot: Three friends wake up from a bachelor party in Las Vegas with no memory of the previous night's shenanigans—and no bachelor. They make their way around the city to find their missing friend to be able to take him home in time for his wedding.
27 Dresses
Perfect for: when you're always the bridesmaid, but never the bride
Starring: Katherine Heigl, James Marsden, Malin Ackerman
Plot: Always the bridesmaid, never the bride, a young woman had to wrestle with the idea of being bridesmaid—yet again—to her sister's wedding, with the man she's been secretly in love with.
Corpse Bride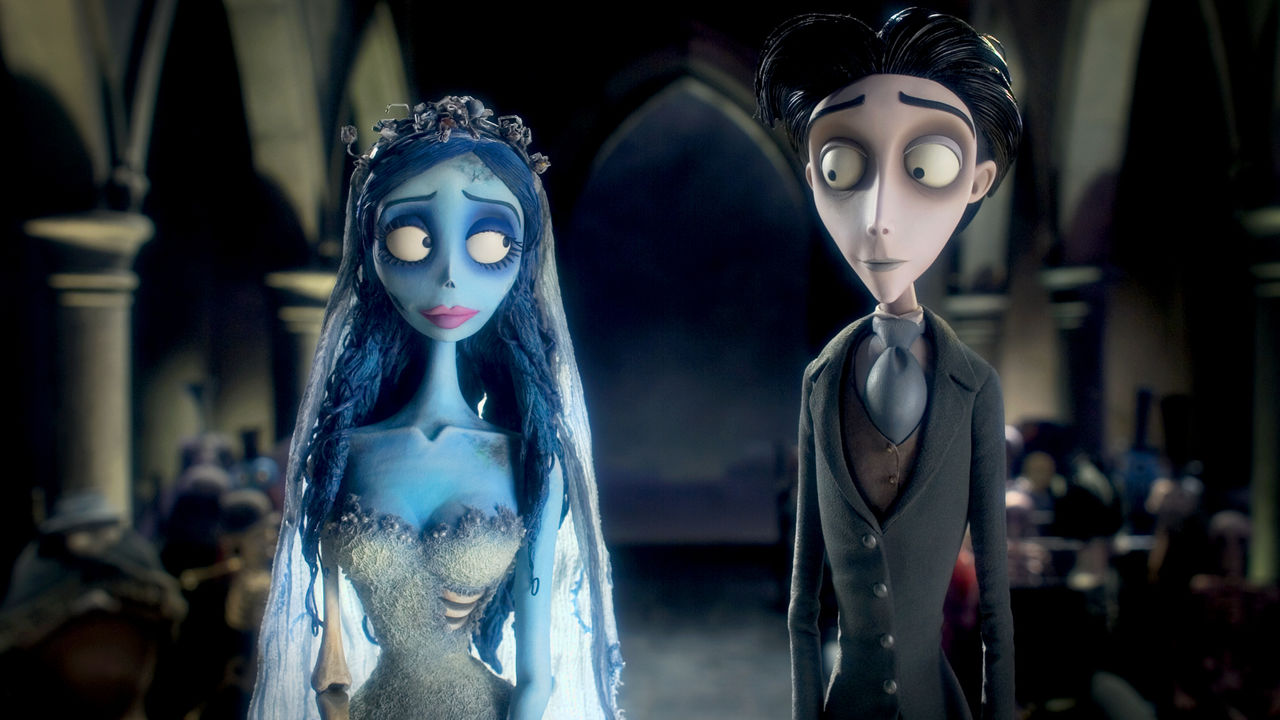 Perfect for: when you're forcing your groom to fully commit on your marriage, even though death has already, in fact, parted you. (Or for when a cool couple is getting married on Halloween.)
Starring: Johnny Depp, Helena Bonham Carter, Emily Watson
Plot: A shy groom practices his wedding vows in the forest, unknowingly in the presence of a corpse bride, who rises from the grave, assuming that he married her.
Wedding Crashers
Perfect for: when you're one of those who plan on going to the wedding single but not leaving with someone in your arms
Starring: Owen Wilson, Vince Vaughn, Rachel McAdams
Plot: A pair of committed womanizers sneak into weddings to take advantage of romance in the air. They find themselves at odds when one of them falls in love with a girl—which, clearly, is out of their script.
My Big Fat Greek Wedding
Perfect for: dealing with bi-cultural weddings
Starring: Nia Vardalos, John Corbett, Michael Constantine
Plot:  A young Greek woman struggles to get her traditional family to support the fact that she's getting married to a non-Greek man. In her attempt to get them to accept her fiancé, she also comes to terms with her own heritage and culture.
Sweet Home Alabama
Perfect for: the ones who reinvented themselves after high school just to see how everyone else has turned out
Starring: Reese Witherspoon, Patrick Dempsey, Josh Lucas
Plot: A young woman reinvented herself to become a New York socialite, but she has to return home to Alabama so that she can obtain a divorce from her husband after seven years of separation.
Meet the Parents
Perfect for: when you're jittery over meeting the parents
Starring: Ben Stiller, Robert De Niro, Teri Polo
Plot: A man meets his girlfriend's parents before proposing, but her father is every date's worst nightmare.
The Princess Bride
Perfect for: the couple with the fairy-tale romance
Starring: Cary Elwes, Mandy Patinkin, Robin Wright
Plot: A grandfather reads to his sick grandson a story called "The Princess Bride," which is about a farmhand who must rescue a princess from a horrible prince.
Love and romance and weddings, which of these ones do you think you can relate to most?