Chemistry, in science class, is said to be the branch of physical science that studies the composition, structure, properties, and change of matter.
In cinema, chemistry is the connection between two or more actors who work together to form a bond that seems believable to the audience.
The relationships on TV—whether familial, friendship, or romantic—should be realistic enough for the audience to believe that they're real. After all, you can't tell great stories if the actors are awkward around each other.
However, it is  not always easy to connect with your on-screen partner, especially if it's the first time that you are working with him or her. Don't let that hinder you from your performance, though. Whether it's a cold read, a callback, a workshop, or an improvised commercial audition, a connection is necessary for the scene to work.
If you need convincing, the best romantic films have led actors with amazing chemistry. Leonardo DiCaprio and Kate Winslet took everyone back in time to the Titanic and broke the hearts of their audiences when they didn't get to live their happy ever after. Today, years after Titanic graced the big screen, people are still hoping they'd be together in real life.
Ryan Gosling and Rachel McAdams had chemistry on The Notebook and made people believe in love, even though there have been rumors that they hated each other the first time they worked together on the movie.
Jake Gyllenhaal and Heath Ledger were amazing as gay cowboys in a relationship with each other, and they're straight in real life!
So if you want to have the kind of connection that that these people had in their iconic movies, remember that chemistry is everything, and it starts with a small connection. Here are a few tips to help you connect with your scene partner:
Be friendly
Breaking the ice is necessary for you and your partner to be able to work together. Don't focus too much on your lines that you forget there is another person in the scene with you. So go up to your scene partner, smile, and say hi! Once you established a sort of connection in real-life, it is easier for both of you to connect in front of the camera as friends, family, or lovers.
Share information
Being friendly doesn't stop with saying "hi" or "hello." Treat your partner as if you're meeting at a friend's party and share something about yourselves. Find something in common. When you start connecting with a stranger, he becomes less than just a random person and more of a friend—at least, it could be a real friendship from there. Whether it's about music or movies, learning something about your partner will give you a connection off-screen that you can bring in front of the camera.
Ask questions
A lot of times when you are in a scene, you have to act as if you are comfortable with your partner, but this isn't always the case. Sometimes your scenes call for you and your partner to have intimate moments, but it's not always comfortable doing so with strangers, especially because people can be protective of their personal space. So when you have to do these sorts of scenes, ask your partner if he or she is comfortable with it. It doesn't have to be a serious talk, but at least it can help build trust.
Pay attention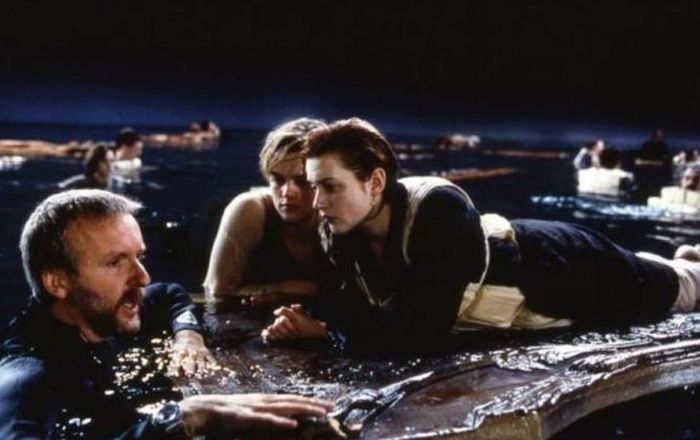 While practicing for your scenes, you should be doing a lot of preparations. However, you cannot control everything that could happen while in front of the camera, so take your partner into account. Let all that you've practiced go, and instead listen to your partner as both of you progress through the scene. You have chosen the direction in which the scene is going, yes, but cinema magic does not happen with practice, it happens with connections; and as much as you can, connect with your partner and be in that moment. Whether or not your partner is ready for your scenes, listen and react accordingly. Even when you think your partner is weaker as an actor, he can still breathe new life into the scenes.
Make connections
Being in the entertainment industry makes it easy to meet different people who can offer different opportunities to help build relationships and even careers. Don't overlook your on-screen partner – a few years down the road, you might find yourself working with him in another scene for another film, hopefully with a better relationship than the first time you worked together. Even better, this could be the start of a network of friendships that can help you grow and flourish in the business.