Acting, if done right, pays a lot of money. Of course, you don't get your millions-per-project until you get your big break, so don't stop dreaming.
Some people are already living their dream, though. Here are the top-paid celebrities in Hollywood:
Robert Downey Jr. – $80 million
Genius, billionaire, playboy, philanthropist—that's Tony Stark to you. The actor who portrayed Iron Man is almost as rich as his character. With $80 million in his name in 2014–2015, Forbes named Robert Downey Jr. as the top paid Hollywood actor at this time. With Marvel and Disney releasing a movie almost every year until 2020, RDJ is not going to lose his cash flow anytime soon.
Jennifer Lawrence – $52 million
She's cute, she's adorkable, and she's talented to boot. Who cares if she keeps falling on her face during awards shows, money has been raining down on her since she won the Oscars for Silver Linings Playbook. The 25-year-old actress may be young, but she proved to be great in her craft. At her young age, she's already gathered awards left and right, so it's no wonder that she's getting paid over $50 million a year.
Jackie Chan – $50 million
As an international legend, it not totally unexpected that Jackie Chan is in the list – was he in any big Hollywood movie recently? Not so much, but he did star in a very profitable international franchise called "Dragon Blade" so there's that.
 Vin Diesel – $47 million
His annual large paycheck came from his role as Dominic Torreto in the Fast and Furious franchise. This actor did not let stardom uproot him either. With 93 million Facebook fans, he is also one of the most-loved actors in Hollywood, and if you ever saw his feed, you can't help but love him too.
Bradley Cooper – $41.5 million
Whether you're watching him be part of the wolfpack in The Hangover series or be a serious actor in American Sniper, Bradley Cooper is one of Hollywood's prime leading men. Besides being an actor, however, he is also dabbling into producing films, so expect to see more of him in Hollywood.
Adam Sandler – $41 million
Have you ever watched an Adam Sandler film that could break boundaries? Probably not. His production company, Happy Madison Productions, usually releases comedy films that people won't admit are their guilty pleasures. Who cares how he manages his production company, though. In 2016, he has four films signed exclusively for Netflix, so he's not going to run out of money soon.
Tom Cruise – $40 million
He may have been recently divorced, but money still kept coming, so it can't be that bad. Cruise's role as Ethan Hunt in the Mission: Impossible movies has been his butter and bread, and with Rogue Nation being a hit in 2015, his career as an actor is far from being over.
Scarlett Johansson – $35.5 million
Beautiful and talented, Scarlett Johansson proved that girls too can be powerful. While she's known for her role as a superhero in Marvel films, she also showed she can hold her own in an action flick when she starred in Lucy. Add several endorsements like Dolce & Gabbana and Sodastream, and she's on the list of top-paid celebrities in Hollywood.
Amitabh Bachchan – $33.5 million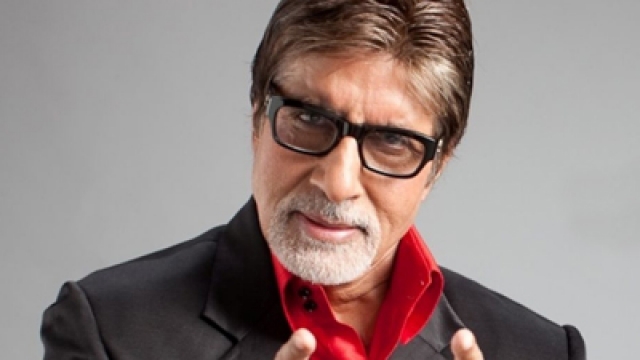 If the name is unfamiliar to you, it's probably because you don't watch a lot of Bollywood movies. Don't underestimate them, though, they make big bucks. Bachchan, for instance, earns top rupees for his films. If you want to check out his acting skills, check out his 2014 film Bhoothnath Returns.
Salman Khan – 33.5 million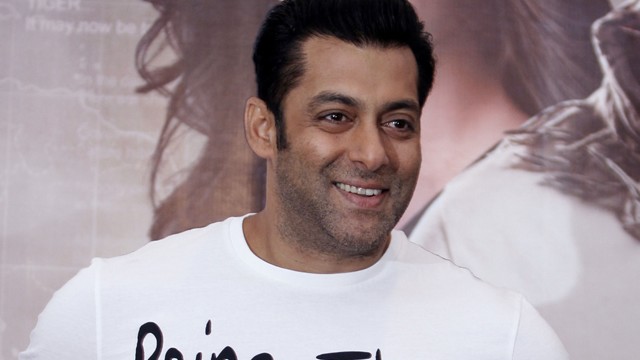 One of India's biggest stars, Salman Khan earns much of his money starring and producing films. However, if you turn in to Indian TV, he also has a hosting stint on Bigg Boss, which is the Indian version of Big Brother. As if that's not enough money to tide him over, he also has his own clothing line, not to mention a slew of endorsements including India's Coca-Cola, Thums Up, and Suzuki.
Others on the list of top-paid celebrities include Akshay Kumar with $32.5 million, Mark Wahlberg with $32 million, Dwayne Johnson with $31.5 million, Johnny Depp with $30 million, Leonardo DiCaprio and Channing Tatum with $29 million each, Chris Hemsworth and Daniel Craig with $27 million, Matthew McConaughey with $26.5 million, Shah Rukh Khan and Will Smith with $26 million, and Matt Damon with $25 million.
Whether or not gender pay gap explains the lack of women on the list, we may never know. However, the top players in the field put Melissa McCarthy as the third-highest-paid actress in the world with only $23 million, the same amount as Hugh Jackman is making and he's already number 21 on the list of the highest-paid actors in the industry.