Starting an acting career when you're not from the big cities like New York or Los Angeles can be daunting. After all, most of the cast calls are set there, and small towns don't always get to have the big roles.
However, don't lose hope! Remember that some of Hollywood's biggest stars are from small towns. Jessica Biel is from Ely, Minnesota, and by 2010, its population was only around 3,460. Hunger Games star Josh Hutcherson was from Union, Kentucky, with a population just a little over 5,000. Sarah Jessica Parker may have you believe that she's a full-blooded New Yorker in Sex and the City, but she's really from Nelsonville, Ohio. Population? 5,230.
With that in mind, it's not so unnerving to think you're going to make it as an actor, isn't it? Of course, you can't just let fate decide, either, so here are some things that you can do for yourself to start going up the ladder of stardom:
Do your research
Look up casting offices and talent agencies in your area, and check universities with film departments. This is so that you will have connections and exposure to start with. Don't worry if you have to start small, the important part is that you start somewhere.
Build your resume
The small projects that you do could be enough to impress an agent or casting director, so don't pass up on the small projects to expose yourself and display your talent as an actor. Who knows, you could get picked up from that film project the college kid did as a class requirement.
Check your regional theater directory
Consult your local theater directory for their policies on auditioning and for information about upcoming projects. This could be an avenue for your craft. Atlanta, for instance, has a list of professional and regional theater companies that you can look up and audition for.
Visit your cultural affairs office
Take a look at the arts and culture section of your cultural affairs office and take note of the venues where they take place. Call these venues to ask for information. Who knows what doors could open for you.
Give your local photographers a call
Contact local photographers to see if they have contacts that may be beneficial to you, like ad agencies, other actors, casting directors, and such. Agencies and casting directors usually refer other actors to certain photographers, so don't overlook them!
Look up your state's film commission.
They usually have a list of upcoming films and projects to be shot in the state, and contrary to what people think, they use small towns as filming locations! For instance, The Vampire Diaries is filmed in Covington, Georgia, a town with a population just a little over 13,000.
Get a rep
Agents actually represent actors from all over the country, not just New York and LA! Having a rep makes it easier for you to get the scoop of auditions that you can go to. Just fly out for auditions with some notice and self-record if you have to.
Crack open your cash cow
Remember that you will have to spend some money to get to the top. Get voice lessons, acting coaches, dance instructors to improve your talent and marketability. Add that to the airline tickets, hotels, and headshots, and it will dig a hole in your pocket. Most actors have day jobs, so prepare to sacrifice some time.
Work on yourself
Great actors did not get to stay in Hollywood out of sheer luck—they hone their craft constantly by enrolling in acting classes. No, that workshop you go to once a year for six weeks won't be enough. Take local classes if you have to, you'd be surprised how much you can get from coaches.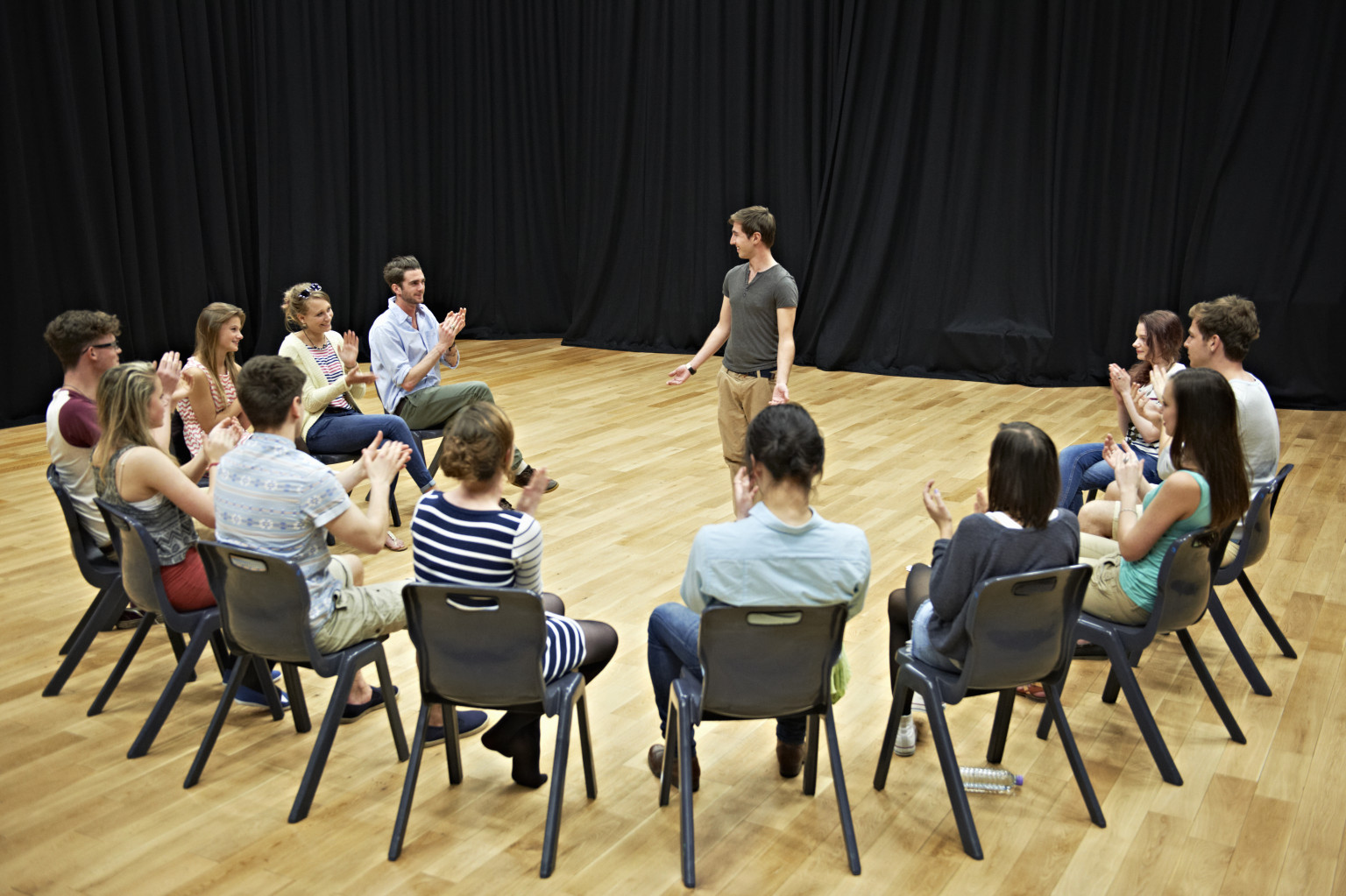 Audition, audition, audition
Try out for roles as much as you can, if you don't get a role you want, move on to another, and another, and another, until you get cast. Don't undermine extras. Would you believe Brad Pitt, Renee Zellweger, Sylvester Stallone, Megan Fox, Matt Damon, and Ben Affleck started as extra actors in movies? They've certainly made it big as Hollywood actors now, haven't they?
It's not always easy when you're an actor from a small town, but the thing with ambitions is that if you are willing to go above and beyond for your passions, you can eventually do it, just don't ever lose hope.