Finding a photographer who can guide a new model and direct them to do different poses during a modeling job is a blessing. Most first-time models are unsure of what poses to do so that they look good on camera. Doing good in a modeling auditions is one thing, but doing well during your first photo shoots can be overwhelming, even for those with a little experience under their belt.
So before you go off to do your first modeling job, here are some basic but essential posing tips that can be useful to you.
Simplicity is beauty.
The simple pose can deliver as much of an impact as something over-the-top. Doing outrageous poses can be hit-or-miss because they can make the whole look very awkward and unappealing, which will take away from the photo's glamour.  Your goal in every pose is to make it look natural and not stiff and too planned out.
Keep yourself updated on the latest poses.
Outdated poses can ruin the whole photo shoot. There are certain styles and techniques in posing, and you just have to go through old issues of Vogue magazine to see the trend. If you look back at magazines from the 70s, 80s, 90s, and early 2000s, you will see the "in" poses of that time period. Unless you are doing a retro photo shoot, it is best to keep it modern in your look and poses. The current style is to have poses that are very natural, sensual, and appealing.
Have something to sit on or lean on.
Working with an object or a prop is great for those who are unsure of what to do. When working with props, you must be relaxed. If you are relaxed, your poses will be natural, and the pictures will come out nicer.
Hide those unwanted flaws.
Models are not perfect, they are just regular human beings. Being a good model means you know how to work with your body and work your flaws so that it looks good. Learn to accentuate your assets. Experiment with angles and learn which side you look best in. Learn by watching other models either on TV or when you work together.
Do poses that highlight your assets.
There are poses that hide your flaws, and there are also poses that can help accentuate your best features. Models need to know everything about their body, head to toe. When you know your body, you can be honest with yourself and pinpoint which features are nice and which need some work. When you find your best features, it's time to learn the poses that will promote it. Let's say, you have great legs, that means you want to find clothing and poses that make them look long, toned, and lean. With a bit of research, you can find ways to amplify each asset you have.
Work with your interpretation of the concept.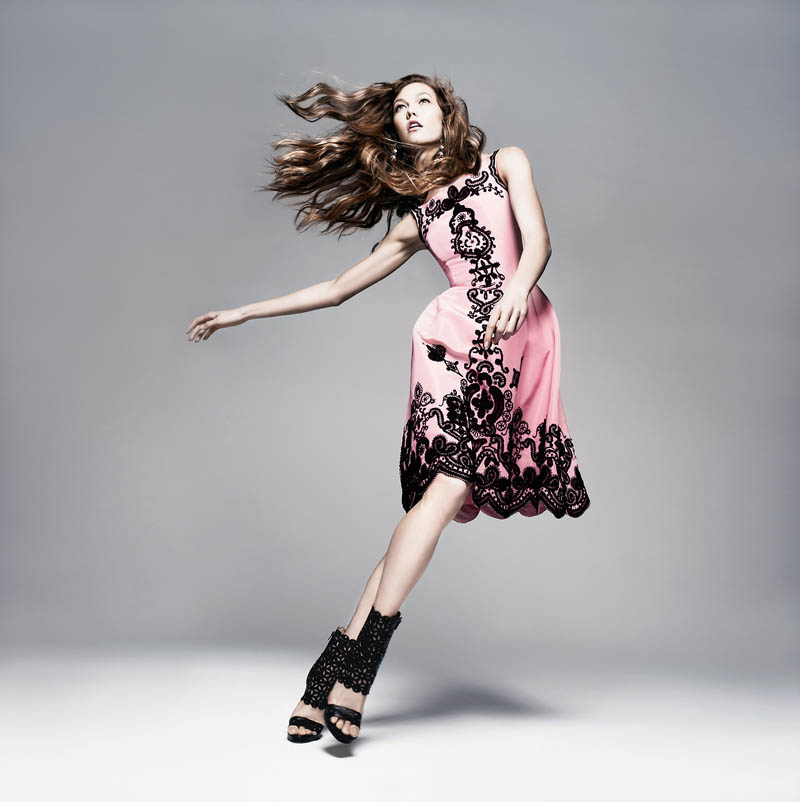 Each photo shoot will have a theme. Having a good relationship with the photographer helps achieve the best photos. Work together with the photographer so that you know the look and the vibe that he wants for that particular modeling job. Talk with the photographer and make sure you understand the direction he wants to go in. Also, don't be scared to give your input on what you think of the concept of the photo shoot.
Keep an open communication with your photographer.
A photo shoot could take hours of your time. It is important that when you are in front of the camera, you try to get the shot in as little time as possible. Like they say, time is money. So don't waste your time or the photographer's when you are on the set. Get tips from the photographer on what type of poses you should do. Keep an open communication and learn from each other. Learn to work together to produce the right look, the right mood, and the right vibe for the photo shoot. Ask the photographer how you can improve your poses so that you can get the shot quicker.
Getting the perfect picture requires a combination of the efforts and talents of the photographer and the model. When you arrive on set for your modeling job or assignment, make sure you are prepared. You need to find out what the job is for, what the concept of the session is, and what you can do to improve the concept. Being a good model is about having the right attitude, the right look, and the right poses for each job, so use these tips to help you in your next gig.