When trying to become a model, one of the best things you can do to boost your career is to research other models who have found fame. Here is a list of the best modeling tips to come from successful models from all over the world. These tips can help you work your way up the modeling ladder to success. You could very well be the next big thing, so learn a lot from these women:
Marisa Miller
Marisa Miller is an actress and lingerie model who got her big break modeling for Victoria's Secret. Marisa's advice for upcoming models is this: "I think it's so important just to have confidence in your body." It sounds pretty simple, doesn't it? She continued on, "Everyone knows that confidence is sexy, and it's knowing your assets, your strengths, and just playing those up.
Tara Lynn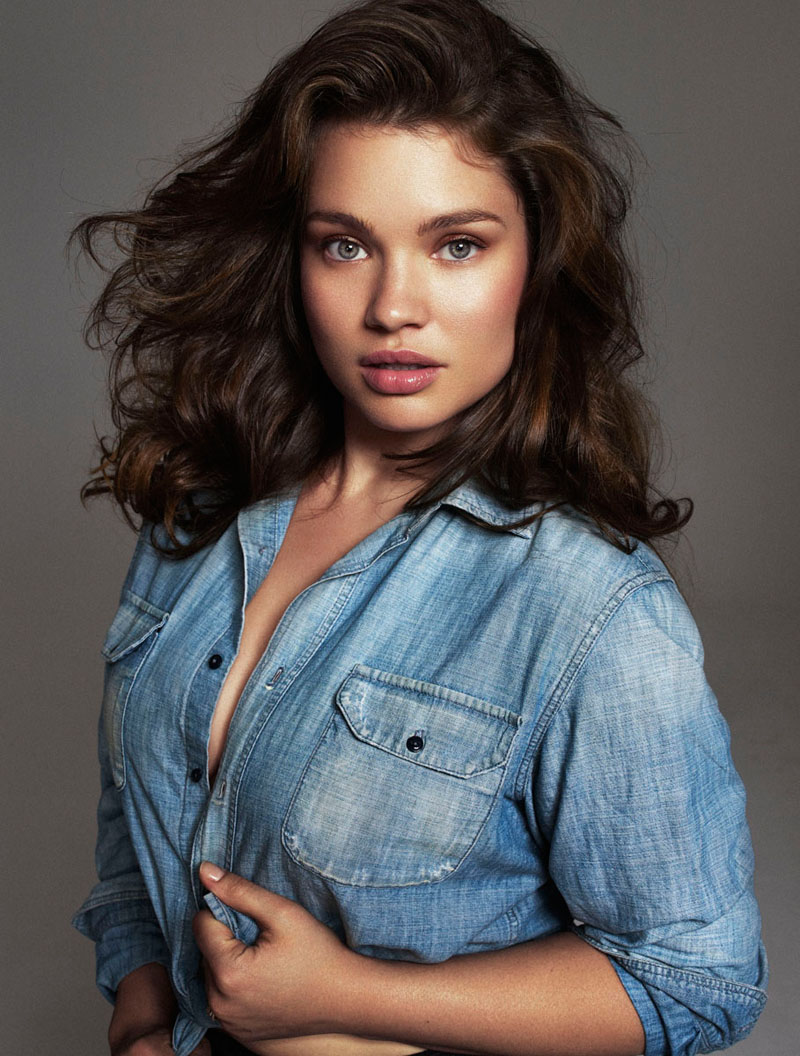 Tara Lynn is an American plus-size model who has been featured in Elle, Glamour, and in V Magazine, but it wasn't always a smooth ride. The size 14 model has had self-esteem issues, saying, "There was certainly a natural progression that happened over time. As you become an adult, you realize that you don't have to fit in with your peers. You don't have to look and think like everyone else. Though there certainly was a point at which I realized I was really unhappy in my body and that I had to take control. It was maybe a couple of years after going through that, during college, when I took some weight off and felt strong, beautiful, and in control. I had enough courage to walk into an agency and realize that this body that's a size 12/14 is a good body, it's my own, and I feel good about it."
Robyn Lawley
Robyn Lawley is an Australian plus-size model, and she has starred in campaigns for Ralph Lauren. She has even been on a few Vogue covers.  The six-foot-tall model said that she used to try to fit the mold that mainstream modeling demands. She would try to lose weight, but she could never be the size 0 that they wanted. She says that even at her smallest weight, she was not a size 0. She thought that being skinny was being beautiful, but now she is happy to be size 12. Here is what she says about her plus-size life: "People think plus-size models don't exercise—we do! But it's about health, not forcing my body to be something it's not meant to be."
Jennie Runk
The first woman over a size 4 to ever be featured in H&M's swimwear catalogue is Jennie Runk, a 24-year-old plus-size model. At 5'10" and a size 14, Runk used to be a straight-size model, but she made the decision to gain some weight to be categorized in the plus division.
She was asked about her transition from straight size to plus size, and she answered, "When I first started meeting other new models, I was a size 8, going on 10, and they were sizes 0 and 2. At first, it was embarrassing. I wasn't even 14 years old, already feeling big for my age, and then being so drastically different from all the other models around me wasn't easy. But losing weight to look like them never crossed my mind. I'm just not built that way. Some people are naturally really thin and tall. I'm not one of those people. I feel healthy and happy in my body anywhere between a size 10 and 14. I've been each of those sizes and everywhere in between a few times within the past ten years, and I don't feel any less attractive at one size than I do at another. I'm still me, no matter what the tag on my jeans says."
Whitney Thompson
Whitney Thompson is the first plus-size winner of the popular TV show Americas Next Top Model. The gorgeous blonde has enjoyed her success in the modeling industry and works as an advocate for the plus-size girls all over the world. She campaigns about the need for plus-size women to be represented by having fuller figures in the industry.
When she was asked for any tips she had for models who aren't confident in their skin, she told us, "I like to tell people to take what society has deemed a flaw and turn it into a positive. I used to hate my thighs so much and I would spend so much time staring in the mirror and trying to make them go away. Then one day, I looked in the mirror and said, 'My mum has these thighs, and my grandmother, and instead of putting myself down about something I can't change, I'm going to celebrate them because they keep me from looking like the girl next to me.' They make me unique, and that, in the end, is what makes me more beautiful, being different."
Crystal Renn
Crystal Renn was a size 0 model, but she didn't find fame until she switched over to the plus-size division. She is now the highest paid plus-size model in the world. Her message for the women with self-esteem issues is this: "Women have come so far in the past 100 years. But what holds them back is lack of confidence and self-hatred. Those two things can affect every part of your life. I was at the lowest level you can be. It was only when I accepted myself that I managed to achieve [my goals] in life and work. Through this book, I want women to know that people in the [fashion] industry can relate to them too. Women struggle everywhere with their weight and their bodies, and no one talks about it. I wanted to speak for the unspoken!"
Sara Alloy
American plus-size model Sara Alloy has been part of the industry for four years. She is signed with IPM modeling agency, and she regularly appears in plus-size catalogs like Lane Bryant.
Sara was asked how she stays in shape while maintaining her curvy figure, and she gave us the inside scoop. She said, "I am really into the organic movement so I use as much organic stuff as I can. I eat raw foods from Whole Foods.  If I can't pronounce the ingredient, I won't eat it. I read labels when I go grocery shopping.  I like simple foods and I cook everything. I eat out, but I try to eat healthy. I don't just go and gorge myself. I don't eat McDonald's or fast food at all, unless it's an emergency and I have no choice. I eat a lot of vegetarian food and very little meat. I eat a lot of chicken and fish. I work out. I do those Zumba workouts at home, 4-5 days a week. I walk. Manhattan is great for that. I don't drink alcohol and I'm conscious of calories. It's nice because you don't have to be hyper-aware of it, but like everyone else if you don't take care of yourself, it will show. My biggest thing is if I don't eat healthy my skin will get bad. I drink a lot of water to maintain my skin."
Ivory Lovelust
Ivory Lovelust is a unique model from Scotland who represents a different kind of plus-size woman. She is a fun, fierce, and funky model, who also is a burlesque dancer and makeup artist.
She was asked about her healthy habits to maintain her body, and her biggest tips are: "I'm not a huge advocate for dressing specifically to flatter your size—if you want to do so then by all means do, but I don't believe that we should be constrained in our fashion choices by the way our body is shaped. If you're a pear shape then you don't need to hide your wide thighs and curvy bum, just as if you're an apple you don't need to disguise your tummy. If you want to wear a pair of skinny fit jeans or a fitted wiggle pencil skirt, don't let your body shape hide or stop you from doing so. Just because something isn't deemed "flattering" by the masses aren't incentive to be discouraged from stepping outside the box and trying it out." She went on to talk about her simple workout routine, "Being a member of a burlesque dance troupe, we meet and rehearse twice weekly and this incorporates dance moves, warm ups, stretches and gentle exercise. I also live in a rural village in the country at the moment and love going for long walks."
Tess Munster
Tess Munster is a model, mother, and business woman from California. She's a very busy woman, and she dishes on what she does to keep the balance in her life juggling her modeling career and other activities.
Munster said, "Like everyone, I'm human so I most certainly have my moments. It's usually a combination of the opposite sex, online trolls, and old insecurities that sneak up on me. However, when I encounter those feelings, I just remind myself that I'm fabulous, and if other's can't see it, that's their problem, not mine." Her most important advice is: "The key to confidence is to surround yourself with positive people who build you up rather than tear you down. And when all else fails, put on some lipstick and go out and have fun!"
Ashley Graham
Ashley Graham is currently one of the most famous plus-size models in the world. She has graced the cover of huge magazines like Elle and Marie Claire. She also won the award for Figured Fashion Week's Model of the Year.
The size 12 beauty, has loads of confidence and she talks about dressing a size 12 figure saying, "Just because I'm a big girl doesn't mean I want to cover up. Victoria's Secret bottoms are extra large and that's me all the way. But their tops don't go to a string 38 DD. So I get those at Old Navy, and mix and match." For her diet tips, she says,  "It's not like I have a burger or pizza every night. But I'm also not munching on greens all day. I eat steak. And I'm going to have a potato with it too."
By reading these working models tips, you can see, it is not impossible to make your dream come true. You can also be a plus-size model, if you do the work. Modeling is tough on your self-esteem. You need to have a thick face and ignore the harsh criticisms. You can use those to better yourself. The most important piece of advice a model can get is to love yourself and your body.